The unofficial start to the summer season begins with Memorial Day Weekend Provincetown from May 21-25, 2015. This small, charming, yet bustling little town on the very end of Cape Cod has long been a gay mecca. A few times during the summer the women take over for the weekend – and it gets no bigger than Memorial Day Weekend with awesome events put together by LesbianNightLife and ProvincetownForWomen. We are once again proud to be sponsored by the WNBA in 2015.
We have a great deal for you with the LNL Party Pass Bracelet – which gets you in to all the events below and has discounts at bars, restaurants, and shopping around Provincetown. Extra perks include bypassing the line at the door to enter. Keep reading for all the details and visit http://www.lesbiannightlife.com/memorialdayweekend/ to get your tickets/passes!
THURSDAY
Starting on Thursday night grab a drink, relax, and get cozy  with us before the crowd flows in at our Meet N'Greet at the Harbor Lounge on the Waterfront. You can pickup your LNL Bracelets for the weekend here on Thursday night. (7pm-10pm, 359 Commercial St. Open to all)
FRIDAY
As evidence by the number of women walking down the street, shopping, and enjoying the many restaurants and bars Provincetown has to offer, Friday is when the ladies arrive in full force. The same goes for our weekend. Our LNL Headquarters opens for bracelet pickup and purchase at 12pm at the Firehouse at 254 Commercial Street between Adam's Pharmacy and John Dough's Pizza. (Be sure to order online to save more)
Friday Night starts off with CRAVE at the Paramount located in the Crown and Anchor Hotel. This Friday night dance party, featuring DJ La Nena, has been the hottest opening party every year. Come check out the LNL Dancers who are sure to get you moving. (9pm- 1am, Cover Charge TBA, included in LNL Party Bracelet. The Paramount – 247 Commercial St )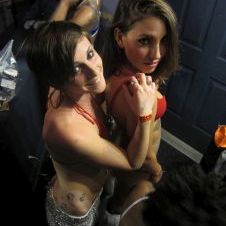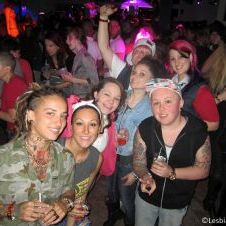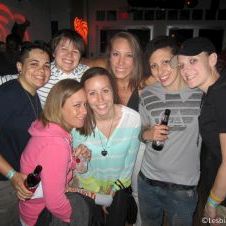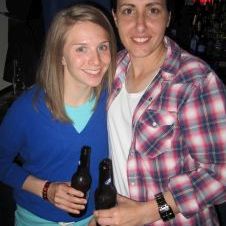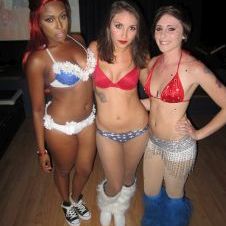 SATURDAY
After grabbing some breakfast or brunch, head over to MacMillian Pier for the FREEDOM Women's Boat Cruise. Set sail on the picturesque Provincetown Harbor, enjoy the ocean breeze, and maybe catch a glimpse of a whale or two. The FREEDOM Boat Cruise features not one, but TWO amazing DJs in Reese and Jamilia Afrika spanning multiple deck levels. We also have both outdoor space and indoor space if you need to sneak away with the special someone. (1pm – 4pm, boarding starts at 12:30pm. Single tickets are $25 in advance, $30 at the gate. Included in LNL Party Bracelet)
After the cruise, grab something to eat and rest up, because it continues Saturday night at the REBEL dance party. Bring your best glow outfit and accessories, light up the dance club, and party away with DJ Reese. It's the freaking weekend, so have some fun. (9pm – 1am, Cover Charge TBA, included in LNL Party Bracelet. The Paramount – 247 Commercial St)
SUNDAY
Yikes, what happened last night? One too many drinks? Up past your usual bedtime? Too much fun already this weekend? Hmm…maybe it was the special girl that wore you out a bit? Great some brunch and then head over at noon to the Women's Pool Party. Relax in the sun or take a dip in the pool. If you're a machine – dance away poolside with Jamila Afrika. (12pm – 5pm, Cover Charge TBA, included in LNL Party Bracelet. Crown and Anchor – 247 Commercial St)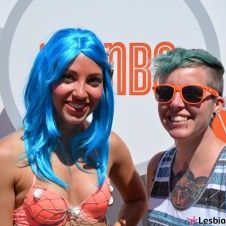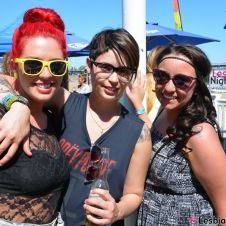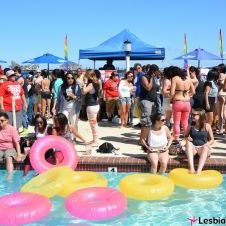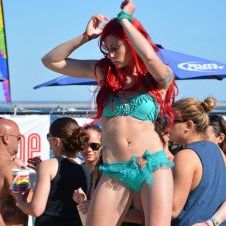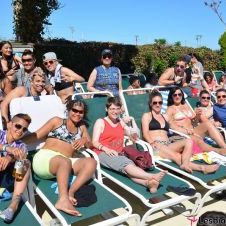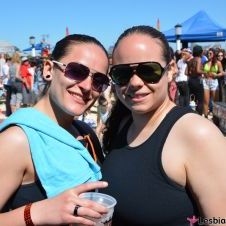 Sigh, the weekend is almost over – and there is no better way to wrap it up than at Space Carnival – The Weekend Closing Party. Join us at this space themed dance party where the LNL dancers and guests wear some outrageous (and damn sexy) costumes.  DJ Dena pilots this ship that has everything from robots to storm troopers among the collection of space oddities – did anyone see the green alien running around last year? Guest are encouraged to participate! (9pm – 1am, Cover Charge TBA, included in LNL Party Bracelet. The Paramount – 247 Commercial St)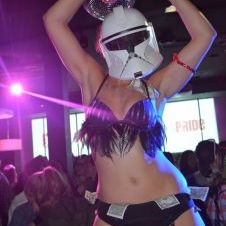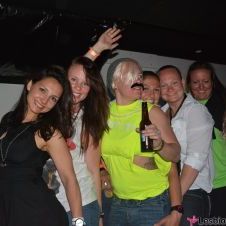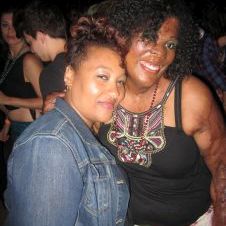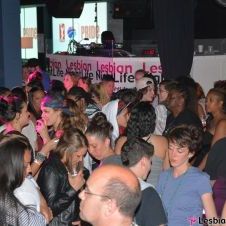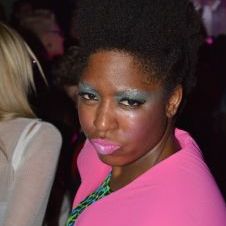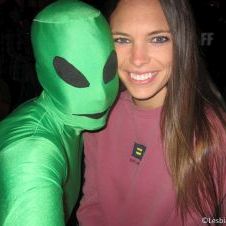 The best deal is the LNL Party Pass Bracelet, which is $50 if purchased in advance and includes access to all the events listed here including the FREEDOM Boat Cruise.  That's already saving you at least $25 over paying at the door over the course of the  weekend. Plus, you don't have to stand in line waiting to get in.
Want something a little extra special? Go for the Memorial Day Weekend VIP Bracelet which has extra perks like access to VIP cocktail pre-parties, VIP areas at events, Monday brunch with the LNL staff, VIP giftbags and a few other surprises!
You also get discounts at select shops and restaurants around Provincetown, and who doesn't love to shop and eat on holiday!
Visit LesbianNightLife's Memorial Day Weekend website for more information and to purchase bracelets and tickets.
All events are 21+, no exceptions.